Teamleader CRM offers users a tool to manage their complicated projects. The CRM Teamleader dashboard offers a clear overview of each project.  You create a project and manages in few. Also, you can keep an eye on your progress and the progress of your team.
1- Create a project
2-Fill the information related to your project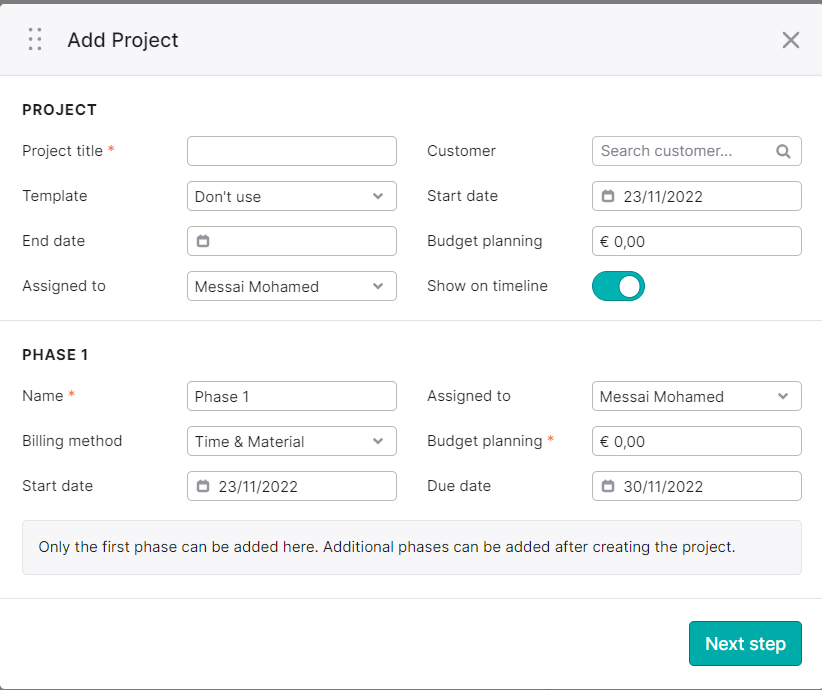 3-Set the stauts and health of your project
After creating your project set the status of the project (Planned, Running, Overdue, Inactive, Done, On hold, Cancelled) and the health of the project (on track, at risk, off track).