CRM
Teamleader
How to manage you clients and leads on Teamleader CRM
Teamleader CRM offers the option for users to create and manage a list of potential leads and current clients. The CRM offers you the option to add manually users or import an existing one, this avoids a lot of workload and makes it smoother.
1- Add a company to your list Manually
Step 1 Click on add company

Step 2  fill in all the required information
Step 3 update all the information
Here you can update all the information. For example, if you had a meeting you can add a note in the background information. Also, you update the contact list with any new contact in the company that you have been in touch with.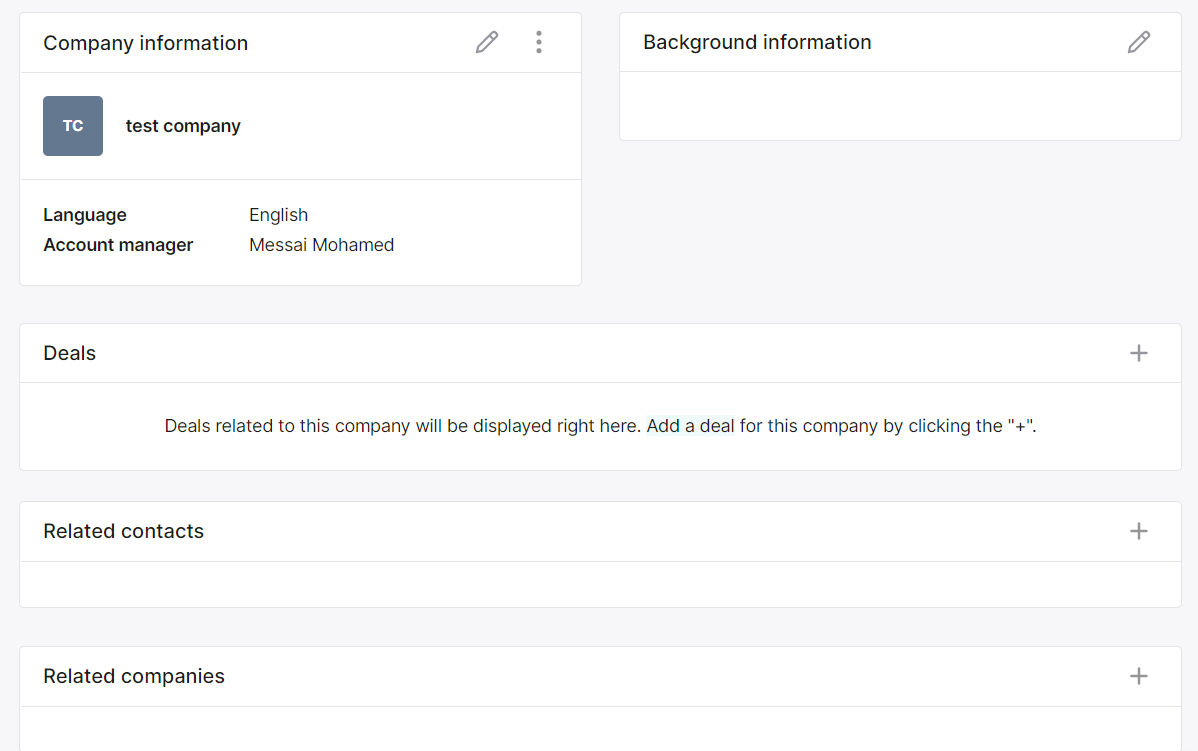 2- Use an import list instead
Step 1 Click on import visa file or copy/paste
Teamleader offers you to import an existing list.
Step 2 import your list respecting the pattern
Step 3 Create the list I want to import
Step 4  Match your fields to the belonging category

Step 5  click on do import your list is created